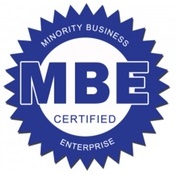 Global Recruiters of Palm Beach aka GRN Palm Beach offers clients integrity, custom service, confidentiality, and professional standards. GRN Palm Beach welcomes the opportunity to present you with ideal talent, training, and professional development in the industries we serve.
Our Mission
"LOVE to Enrich Organizations and People" ™ ~ ECSpaulding
#LoveToEnrich

GRN Palm Beach will achieve this goal by delivering your sustainable recruitment solutions with timely ACTION:
A

dvanced national and international sourcing experts for your organization's change management

C

ontinuously trained professionals quickly research, match, and provide executive placements as needed

T

urnkey "one-stop" for succession planning, sales force launch, and talent solutions partner to earn your trust

I

nnovative search solutions to organically match the best talent with your company's values and culture as priority

O

utcomes that will include service with excellence via multiple marketing channels for your sustained customer loyalty

N

egotiate talent management partnership so you can focus on successfully executing your primary business objectives for growth
Our Vision
To inspire global confidence in the talent acquisition process. As conscientious recruitment stewards, the purpose of Global Recruiters of Palm Beach is to partner with organizations and find ideal talented employees. We are passionate about helping clients find candidates, who will be a successful match, to enhance both organizational and employee development. GRN Palm Beach endeavors to guide you on your journey to reach new employment milestones. We delight in the challenge to help satisfy recruiting ambitions, of employers and candidates, with consulting expertise from our extensive network of veteran industry professionals.
Our Values
Providing proactive solutions with our extended team, and clients a priority, proudly enables GRN Palm Beach to embody these values with LOVE:
L

everage expert industry knowledge to deliver excellence

O

perate on a system of transparency with diligent communication

V

irtuously strengthen global communities to embrace diversity as an asset

E

quitably link employers and candidates to achieve search goals with dignity
We specialize in the following:
Don't see your industry listed above?
GRN Palm Beach is part of a rapidly growing network of search professionals, assisting with client needs in virtually every industry, profession, and geography. With more than 199 offices worldwide, Global Recruiters Network attracts and presents qualified and interested candidates in record time because of our unique team approach.